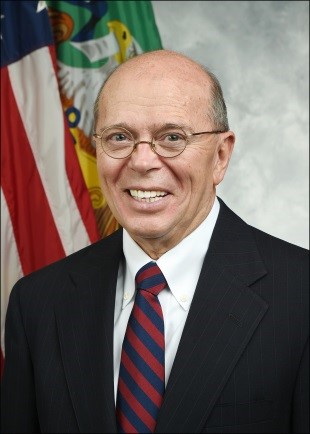 Assistant Secretary for Tax Policy
U.S. Department of the Treasury
David J. Kautter was confirmed as the U.S. Department of the Treasury's Assistant Secretary for Tax Policy on August 3, 2017. 
As the Assistant Secretary for Tax Policy, Mr. Kautter is responsible for developing and implementing federal tax policies and programs, reviewing regulations and rulings to administer the Internal Revenue Code, negotiating tax treaties, and providing economic and legal policy analysis for domestic and international tax policy decisions.  He is also responsible for providing revenue estimates for the President's budget, fiscal policy decisions, and cash management decisions.  In addition, Assistant Secretary Kautter is responsible for the Alcohol and Tobacco Tax and Trade Bureau (TTB).  TTB is responsible for enforcing and administering laws covering the production, use, and distribution of alcohol and tobacco products.  TTB also collects excise taxes for firearms and ammunition.
Most recently, Assistant Secretary Kautter was the Partner in Charge of RSM's Washington National Tax practice.  Prior to that, Mr. Kautter was the Managing Director and inaugural leader of the Kogod Tax Center at American University where he was also Executive in Residence in the Department of Accounting and Taxation at the Kogod School of Business.  Before leading the Kogod Center, he was with Ernst & Young for over 30 years. During that time, he served as the Director of National Tax and was that firm's lead specialist in the taxation of compensation and benefits.  Assistant Secretary Kautter has published more than 50 articles on various areas of federal taxation
Assistant Secretary Kautter also served as Tax Legislative Counsel for former U.S. Senator John C. Danforth.  He advised Senator Danforth, a member of the Senate Finance Committee, on matters affecting taxation, securities law, and banking regulation and drafted the original version of the research and development tax credit.
Assistant Secretary Kautter holds a Juris Doctorate from Georgetown University Law School and a Bachelor of Business Administration (with high honors) from the University of Notre Dame.