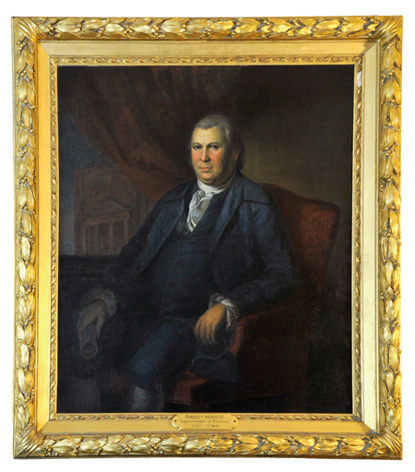 In 1781 Robert Morris devised a plan for a National Bank and submitted it to the U.S. Congress. It was approved by Congress and became The Bank of North America, a banking institution that brought stability to the colonial economy, facilitated continued financing of the Revolutionary War effort, and would ultimately establish the credit of the United States of America with countries in Europe.

Once the plan was approved, Morris was appointed as Financial Agent of the United States (precursor to the position of Secretary of the Treasury), in order to direct the operation of the new bank. In 1789 President George Washington appointed Morris to be the first Secretary of the Treasury but Morris declined, suggesting Alexander Hamilton for the position instead.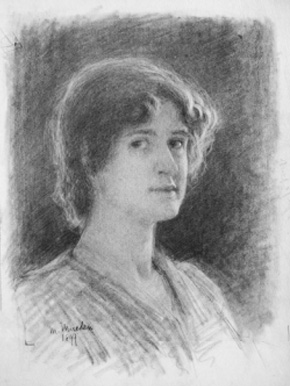 The Treasury portrait of Robert Morris was painted by Mathilde Mueden Leisenring (1870-1949), after the Charles Wilson Peale portrait of Morris that originally hung in Independence Hall in Philadelphia, PA (now installed at Second Bank of the United States, a National Park Service historic site, also in Philadelphia). Leisenring was a Washington, DC native and a portrait painter whose work is included in the collections of the Daughters of the American Revolution Museum, The Arts Club of Washington, the Corcoran Gallery of Art, and in private collections. She was an instructor at the Corcoran School of Art from 1902 until 1940 and actively exhibited her work​.
​